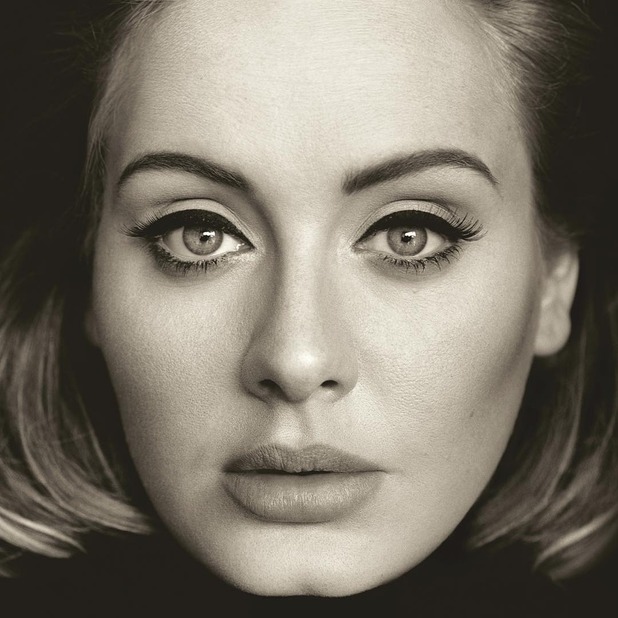 We don't talk about pop music as often as I would like to around here, mostly because the current pop charts don't offer me much music that I find interesting enough to discuss. I have my opinions on pop music, and I'm sure they aren't popular, but even now I have an affection for good pop music. And so, with Adele breaking the internet with the release of her first single after years away from the spotlight, I feel the need to talk a little bit about it.
But first, a quick announcement. If you notice, over on the right-hand side of the page, there is now a link to the new Bloody Good Music page on Facebook. It will not likely have any new or exclusive content, but it can be another way of keeping up to date on everything we post here. Feel free to head over there if you're so inclined.
Now on to the music:
Adele is the only artist who can rival Taylor Swift in terms of her success, and "Hello" shows us exactly why.
Going through the early minutes with nothing but Adele's vocal and a few melancholy piano chords, all the focus is put on her voice, which is exactly where it should be. She's able to wring emotion out her voice in both the quieter moments and when she opens up her power. This is a far slower burn than "Rolling In The Deep" or "Set Fire To The Rain". Instead of using raw power to hit hard, this song is all about the subtle drama that lurks in the shadows, ready to rip lives apart.
And when it comes, it comes. After the bridge, when the instrumental kicks up just enough, the song becomes a hulking monolith that few singers besides Adele would be able to overpower. She has that rare quality, and it is what makes "Hello" work. With a less skilled vocalist, the song would either be too simple, or too much for them to handle. Adele is a master, and owns this material like few can. She has a knack for writing to her strengths, which is a rare skill. Everything that is good about Adele is spotlighted here, and the end result is a fantastic single that has me excited to hear what else she's come up with.